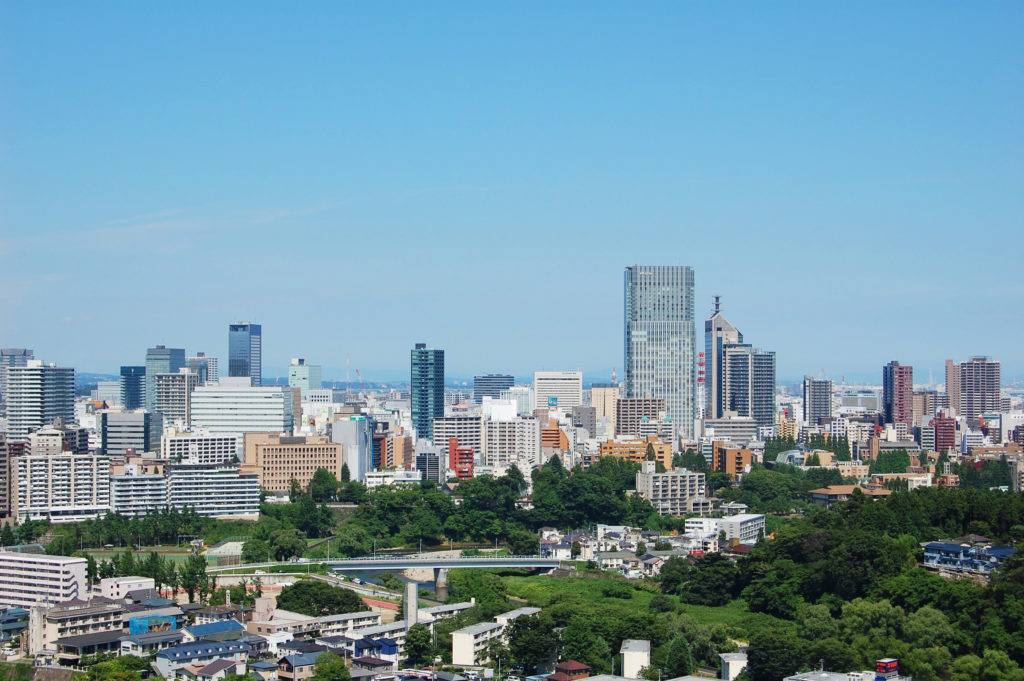 350 km to the north of Tokyo (1.5 hours by bullet train)
MIRAI NO MORI GAKUEN is located in Sendai, Miyagi Prefecture, 350 km to the north of Tokyo. It may feel as being far from Tokyo, but using the Shinkansen, you can conveniently reach Sendai in just about an hour. Sendai has many branch offices of companies headquartered in Tokyo, and sees many businessmen often coming from Tokyo. Most exchange students go to Tokyo by cheap express bus, The midnight bus also operates, using which one reaches their destination before the night is over. Many people also use it for going to Tokyo to take their examinations.
30-40% lower living costs than Tokyo, easy-to-live city
The average monthly rent for one-rooms in Tokyo is 70,000 yen, but it is around 40,000 to 50,000 yen in Sendai. If you are comfortable living in older apartments, they even have rooms costing about 30,000 yen. Also, the food prices are about 10% cheaper than Tokyo, so it is comfortable to live here. Because the town center is flourishing, there are a lot of places to work. 
Compared to big cities like Tokyo and Osaka, you can live here without feeling the stress of managing money.
A city where Japanese tradition is alive
Sendai is a traditional city. Date Masamune, the lord of Sendai, built Aoba Castle in 1601. It has many historic sites such as the luxurious 'Zuihoden' made under the direction of Date Masamune and the national treasure 'Osaki Hachimangu'. In Sendai, a city with a glorious past, you will be able to enjoy your student life while experiencing the uniqueness of Japan.